Day 4
𝘼𝙛𝙧𝙞𝙘𝙖𝙣 𝘾𝙧𝙪𝙨𝙖𝙙𝙚 𝘿𝙖𝙮 4
Hope you have blocked your time for tomorrow's workshop at 9.30 PM Indian time.
Meanwhile, I have created a piece of video for your use, so that you can ask me specific questions about this aspect of your life.
Here it is :
You can ask me anything related to this content, or, anything that reminds you while listening to this.
As also you know, I am now linking the Meaningful Mission with achieving Significance while contributing to change at least one life on this planet.
At the moment, we are working towards the African Crusade wherein we are trying to bring in sustainable practices so that the Orphanage in Ethiopia. Right now the children are hungry. So we are raising funds so that they can be fed.
Ethiopia is a little more deprived than India at the moment, although their currency is stronger than that of India.
Anyways, do please go through the video, which will also give me the requisite hours of viewing in Youtube, so that I can raise money 99% of that can be contributed for a cause.
Hope you are with me. See you on Friday at 9.30 PM.
Day-3
No idea where we are heading. Since it started with an abstract intuitive surge, I do not even know why I started doing this.
In this sequence, I may bring about the not so well known factors of the Founding members. Today it is Dr. Anita Caprice's website. She has listed charity to AGBO Africa, the organization which supports the Orphanage on a regular basis. This has been announced and committed for, in the website.
That is bravo! I salute Dr. Anita Caprice. She means what she says. And I am very lucky to have received her attention. I owe her to work for contributing in whatever way I can.
In a world that needs a lot of contribution to focus on the work they are doing, we need to have a behavior change.
Do you think Rs.100 in your currency to be too much a contribution? Think about this.
Can each of us put 3% of our income for contributing to different cause? I am just bringing the 'tight fist' mannerism to the front. I know there will be many arguments, but that is a behavior which, if changed brings about lot of blessings.
Few which I know are
🎑 It purifies the wealth that I am building
🎑 It cures one from various ailments that starts with the digestive system
🎑 It returns multi-fold to the giver – Arigato money
🎑 It puts you into the mindset of flow towards prosperity – compare yourself after a month and you will know what I mean.
Yes yes. Completely abstract.
You have the liberty not to trust what I am saying. But you lose nothing if you trust once..
Go through this website of Dr,Anita Caprice and see if you can connect to her in someways..
Here is the link:
https://www.eswp.org/community?fbclid=IwAR2XRf-c4wUPqbujGt6VkpI6lgyZBXixwIQt8C5-9HS1gX6FrJ5qF3iCs3M
Day 2
This is an orphange in Ethiopia in Africa. We are 6 people from Africa, India and US have formed a group of African Crusaders led by Dr.Anita Caprice to take this forward.
The effort will go beyond this Orphanage.
It will be extended to Women empowerment, self sufficiency and self Sustainability of this Organization.
Each of us has a different goal in life. Mine is to use the energy generated here to help women realize their significance to go on and contribute towards global calming cooling and greening.; because women have to, and they need to spearhead this …we do not have much time left to reverse the global warming.
With a Greener, Calmer and cooler World, we can pursue our individual dreams better. I have tagged people who I resonate with at all time even off the activities we are doing.
The idea is to spread the news across the world. We do not want to remain constrained in small groups or smaller activities. Can we not, further this mission with our spirit and activities?
Apologies if I appear too abstract. I do not yet know the 'how'; but I know that the collective energy will work always.
Thanking you all in advance, and whoever finds it worthwhile to be part of it, can share this and then put their idea. We shall build the thread in that manner.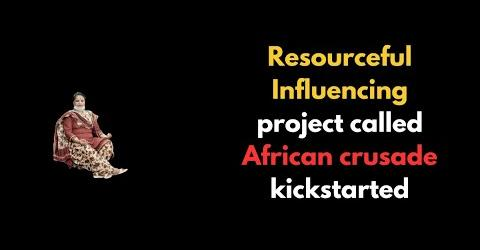 Day 1
That is Mr. Margeta Emiru from Ethiopia, founder of the institution Abdi Gudina Charity Organization (AGCO) which deals with Orphaned children, destitute women and elderly citizens. And many more,. Whoever is the deprived ones in the society . Can I request your attention here? These children are having just one meal a day. They are hungry. So we start by arranging food for them right now. As a friend, I am requesting both the Founders to setup a payment system so that we can donate small bits whatever we can, so that these children can eat enough, the first thing. We have formulated a group of African Crusaders in which any of you can join if interested. Here is the link https://chat.whatsapp.com/FZIxTVl6qSo3JoRPsEhSay?fbclid=IwAR0VQfDJmuYUtI-uu5ydfNUdOEuTsJrSOxv0oFVU_XiknxqQnjl5cmCcjhA It is just the WhatsApp group. We shall post the payment link once we are absolutely sure about the payment reaching to the children.