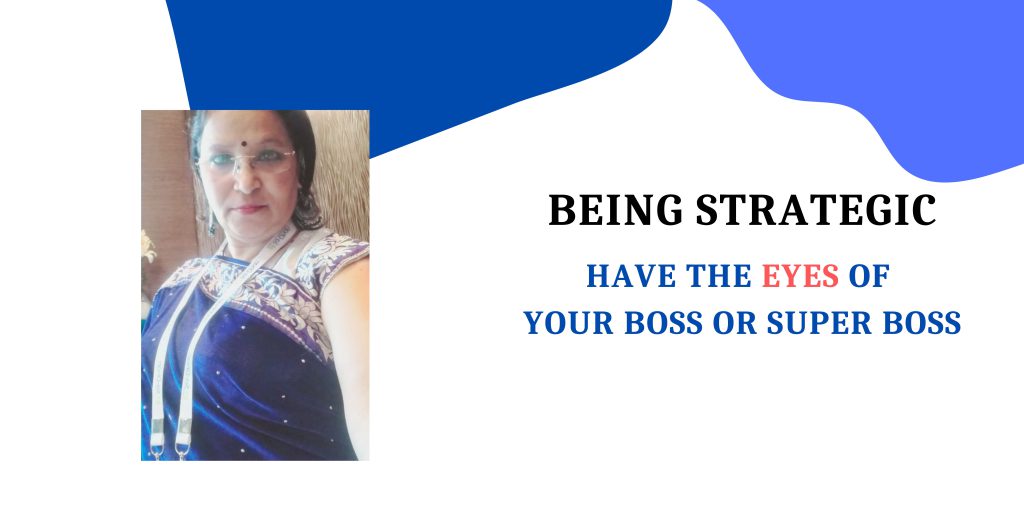 Making your interest synonymous with the organization's interest is a huge fun.
That takes a little sensibility and repackaging the job profile at work all the time, depending upon the changing requirement of the work place. Can one really do it?
Well mostly we do not give it a thought. But we can really do it.
Do you want me to give proof to it?
Well, do you not do what the boss says even if you think that he asks things which you are not supposed to do?
If that is so, then it is enough proof that you have been constantly adapting to the boss's requirements.
That also implies that you have immense flexibility.
Rather than playing a pawn to the boss's whims, one can be an associate by seeing the bigger picture with the eyes of the boss, or even better than him/her… and help craft a win-win game.
If you give it a serious thought, you will see that you have been losing out big time by not paying attention to matters that matter.
I have been designing my profile all the time because each of my boss had sensed that I can do more than they can think around the position they have hired me for.
here's what today's 9 PM webinar-workshop is all about
Thinking what you want to do in real
Utilizing time as per your interest
Leading people to see what you can do the best
To the above three questions, I have responded in the following manner
🎐Believe or not, My boss has asked me how I would like to work
🎐I have given him a calendar of things on my plate if actually I can be utilized properly
🎐I have suggested him how to save time that gets wasted in taking a prior decision
Here is also something comes to my mind.
One is, the synergy between the teams to avoid duplication of efforts
Secondly, the role of each of us, although it is well outlined already. It perhaps is not, when it comes to utilize the other person's ability and profile.
For example, I love numbers and can be helpful at times for the Analytics team; despite being part of the marketing team.
And because of my background and heart for environment friendly and sustainable livelihoods – I can always bring in that aspect while reaching out to clients.
My intention behind making document is to make a reference material for future activities.
As soon as it becomes a flyer kind of document, it becomes a 'visible' result of both insight as well as result.
We can discuss things with a perspective.
We can encompass a lot more, despite being a small team, if we eliminate duplication and may be communication gap; if we put things clearly on paper.
That will help everybody to know about who is doing what at what time, and so if we can stretch a little bit to include something extra.
Give it a thought. You can actually achieve like a missionary.
#leadershipgrowth #resourcefulinfluencing