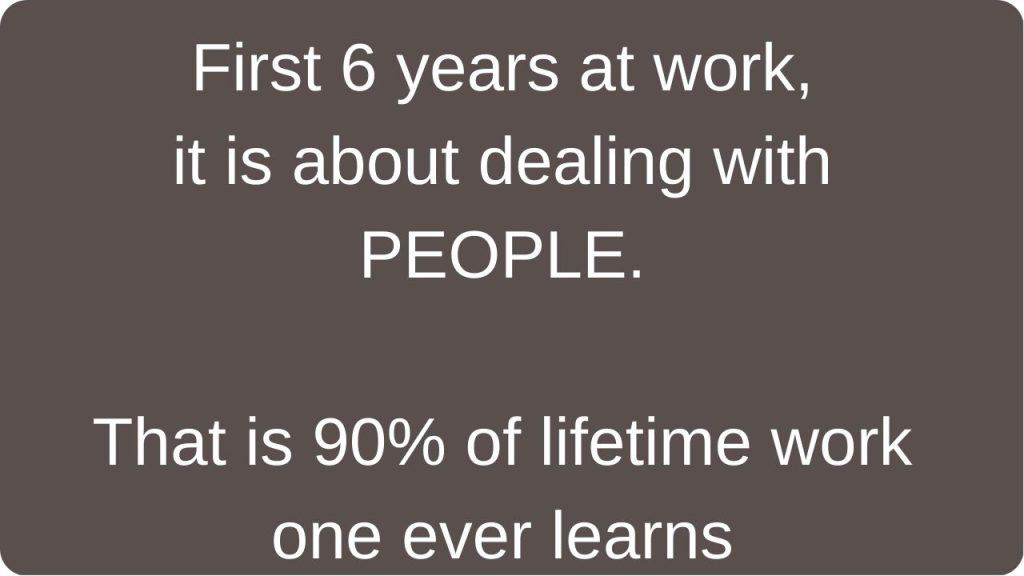 I got introduced to somebody in LinkedIn last week.
Wohin pe mera Kam chalte rehta hei
Some exchanges happened.
I suggested that with one price I can overdeliver fourfold.
And asked him if that was okay.
He asked what use that will be.
I told him the reasons he could see.
And added – from the choice of words he sounded like having less than 6 years of experience.
And that might jeopardise his chances in qualifying in interviews.
He replied, yes it was 5.5 years.
And asked, how much he had to spend?
I quoted the amount, which is almost double the usual amount I charge, but immediate service will be fourfold at the least, even more than that,, if I add a bonus.
But added… It's lifetime.
Next time he wants the same service, he won't have to spend.
Fair deal, right?
#leadershipgrowth #resourcefulinfluencing #leadershipdevelopment #leadershipsignificance