There is a reason why we should start with the end in mind.
In considering so we shall come across several questions:
🎑 Should we not take care of our present at first?
🎑 Nobody knows what is comping up tomorrow, why to bother what is uncertain?
🎑 The present is full of struggles. I can not even think of anything else. Let me survive this at first.
All of your concerns are real, and true.
And you can have your own way of life. Can you have?
Are you prepared if the end has to come today evening? Would you see be occupied with present worries? What Resourceful influencing can you do?
One of my friends today posted in Facebook that he saw a Semi truck getting to 2 pieces right to his next while driving with an inexplicable fire… and he thanked that he was protected..
3 years back one friend of my daughter dies spot in an accident while two sons besides her had minor injuries. How do you explain that? She was developing a unusual bone protrusion on her forehead, which would have split her head bones crash into two, but was that enough reason to get killed this way?
I mean, I do not want to scare you. And disturb with these thoughts.
But actually we can resolve our thoughts very positively to have our life joyful. Right now.
How does the destiny be influenced with Resourceful Influence?
If we design our end.
I know again many questions will come up.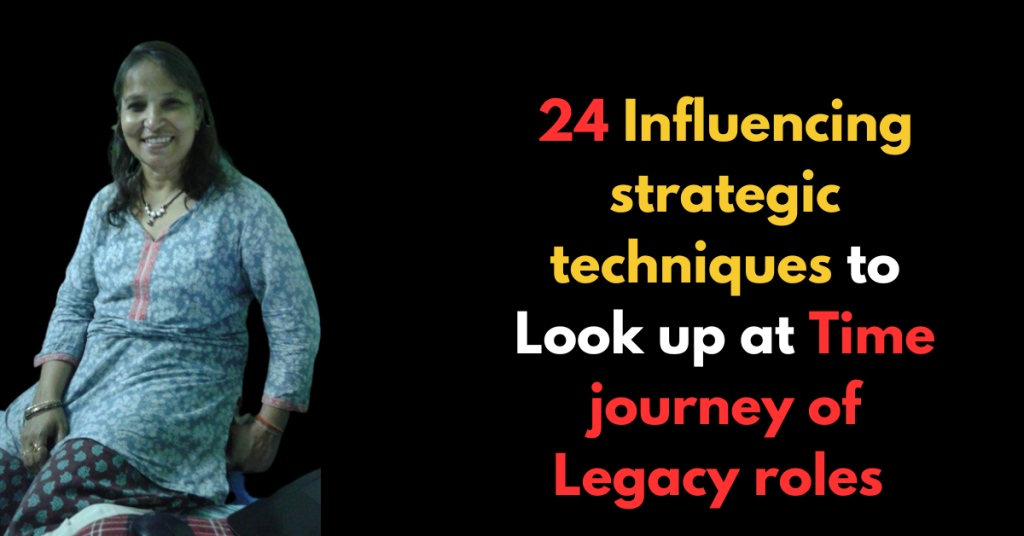 Like are we powerful enough?
Do you not believe in destiny?
Don't you think everything has been planned for us?
What we call as 'planned' is the logical conclusion of our present thoughts. You change the thought and the logical conclusion planned for you will change.
And that has been my recent realization.
What else do you have to talk ? I have few Resourceful Influencing techniques to share
#resourcefulinfluencing #resourcefulness #evathon #growthon #hackathontask #leadingwithsangeeta @evaessence #evamagnificence #evasignificance #leadershipgrowth #everexpandingsangeeta  #syncdesigners